Best Recovery Drink for Triathletes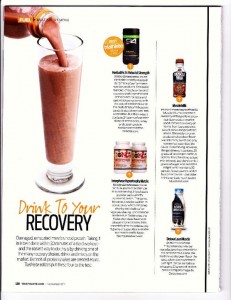 In the  Triathlete Magazine  Sept. 2011 article "Drink to your Recovery" the Herbalife 24 product Rebuild Strength beat out the competitors to win "Best" recovery drink!   Great science behind it!
Herbalife24 consists of seven products that allow athletes to customize their nutrition program based on their specific sport, day-to-day needs, and training demands.   Each product is tested for banned substances (anti-doping testing) by an independent third-party laboratory (BSCG.org) assuring athletes that what they put into their bodies is exactly what is listed on the label.
Herbalife 24 research is based on the latest proven science and formulated by Herbalife scientists, some of whom are elite athletes in their own right